The availability of various specialised mobile applications packed with brilliant features and amazing utilities is the major reason behind the massive growth of handheld devices especially smartphones. The modern generation is heavily app-dependent. Most of the mobile app developments are changing the way businesses can connect with consumers. Mobile app development is increasing rapidly these days. Likewise, various businesses have started buying and browsing the product and also started learning how to collect data from Android and IOS apps as well.
Mobile App Makes Payment Cashless
The best thing about mobile apps is that it makes payment cashless and convenient for the user. You don't have to carry around cash or cards anymore! You can easily make payments for your daily needs. Hence, it is not wrong to say mobile payments are the future of digital transactions.
Relationship Between Company And Customer
In today's competitive market, mobile app development is the major factor that market-leading companies/ businesses are expanding their budget for every year. The total number of users across its range of free interactive apps is 170 Million. In the app that is tailored according to the user, that user can apply filters and personal settings to it. This helps their business to form a connection with their customers.
Benefits of Mobile App
Boost sales.
Consumer behavior/trends can be tracked and monitored.
Helps to improve conversion optimisation.
Website usability and brand engagement are contributed by app interactivity positively.
Help to enhance self-brand connections which have a direct correlation with long-term business success.
When combined with a positive in-app experience, it increases the rate of brand loyalty.
Focus on User Experience 
The main factor that plays a role in any app is the easy accessibility and the seamless checkout experience. A user can pre-save personal information such as addresses or card details which reduces the number of clicks in a customer's checkout journey. JavaScript, Kotlin, C++, C#, Python, PHP are some of the best Mobile app development languages which give the user an ultimate experience that he/ she has never experienced before.
The company that has a mobile app not only acts as an additional marketing channel but also generates another source of revenue for a business which is the ultimate thing for a developed or growing business. It presents another opportunity that businesses can use to run B2C marketing through push notifications on mobile apps. It is more modern and likely to be successful in converting a customer than more traditional marketing methods, such as email, where a consumer is unable to interact.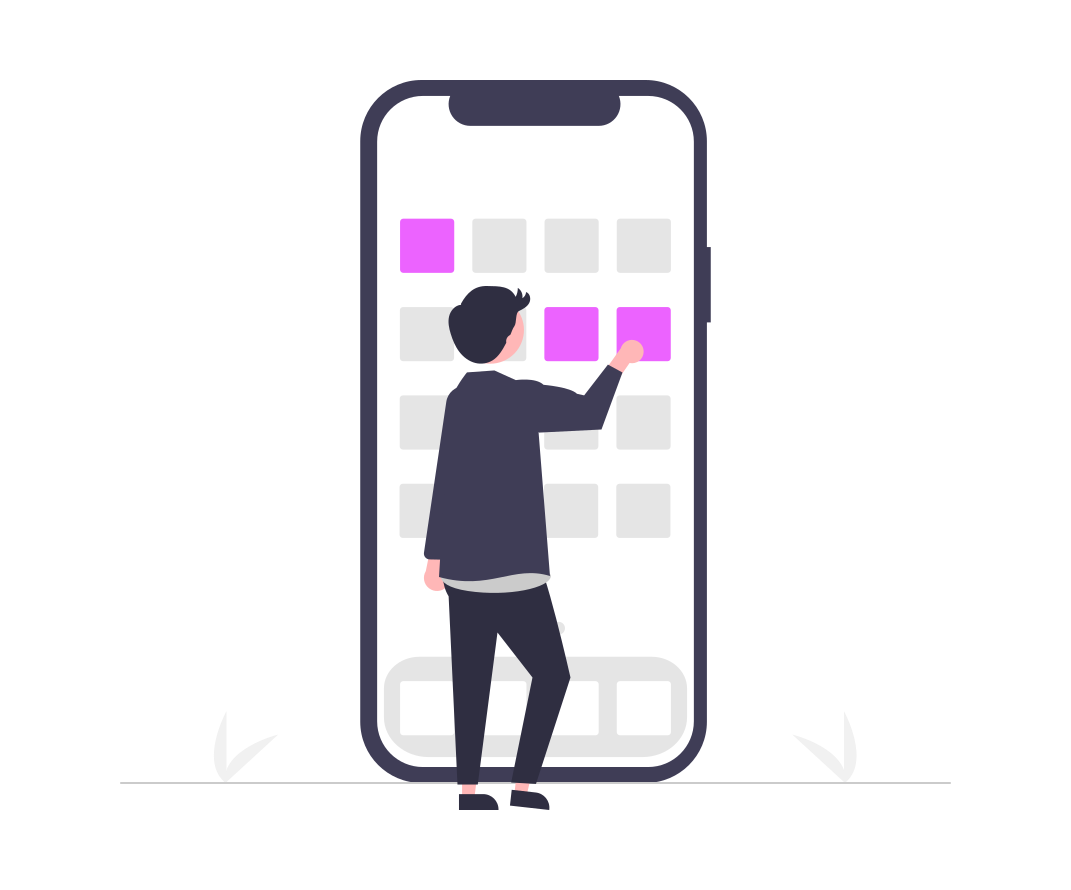 Is your business screaming for technical services?
Get in touch now and bring your business back on track.
Benefits Of Having A Mobile App
More Value Should Be Provided To Customers
If you want a successful business, then you have to interact with customers to promote sales. You have to provide a level of value for your customers which they cannot find anywhere else. Let us take the example of Starbucks. They offer rewards to the app subscribers, which drive customers to buy coffee (and other delicious snacks), and that becomes more beneficial and profitable for Starbucks. They also allow their subscribed customer to pay directly from the app, speeding up the whole transaction process.
Build A Stronger Bond
Awareness of and communication with your brand are the most important things a mobile app offers to consumers. Another important thing is audience trust. If you win this, then the game becomes slightly easier because then they will listen to you and even commit to your brand. Advertising and mobile app assistance will strengthen your brand and educate your customers. This is the main reason behind why so many businesses across all the major sectors are developing strategies for mobile apps.
Better Connection With Customers
This includes customer service which doesn't mean simple communication between a sales associate and customer. It is a kind of meeting in which the customer describes his/her problem and the sales associate tells him/her how to get rid of this problem in a very easy manner. The relationship between business and customer should be pure without any kind of fakeness especially from the business side. Some businesses make fake relationships with their customers to earn maximum profit. So customer service should be on the top of your priority list.
Boosts Profit
In business, customer satisfaction and sales have a direct relationship with each other, which means when customer satisfaction is increased then sales will also increase and vice-versa. This will eventually boost your profits and goodwill as well. More focused customers with your products and your business will increase your business more quickly. The most interesting thing is that if you have a product your customers can't wait to get their hands on, that demand is going to provide you with some serious returns.
One thing is clear that you must have a website with a responsive design. If you launch a mobile app in addition to your responsive website then this will enhance the experience of your customer which ultimately leads to boost sales and profit. Dominos saw an e-commerce rise of 28 percent in half-year pre-tax profits in the UK alone when they created a mobile app for ordering delivery or in-store pickup of their food.
Company's Connection With Consumers
Nowadays more and more businesses started to improve their way of doing business through mobile applications. Let us talk with an example of airlines. Now airlines companies have started allowing travelers to receive their boarding passes on their smartphones through their app, or even doing flight checks to avoid the long lines in the airport. The bank is also a great example showing how mobile apps have changed the way businesses can connect with the consumer. Currently, mobile applications are used by the users to check the status of their accounts, transfer money, deposit checks without having to go to a physical bank.
Upgraded Marketing Strategies
Apps have changed the way that companies do marketing. According to the companies point of view, the customer once downloads an app, the app will always be logged in, which allows companies to collect user-specific data such as, recurring purchases, duration of browsing, the preferred platform to share information, and so on. While supporting their own marketing functions companies can build their own data analytics capability to serve their customers better.
Mobile App Review 
The mobile app generates a unique user experience that is expressed through a different range of exclusive access points. Here the user must experience what he/she has never experienced before. Features such as member-only sales, and access to free exclusive events such as training classes and special offers/promotions will make the user's experience more grateful.