There are no boundaries on who can become a great entrepreneur. You don't need a college degree, a bunch of money in the bank or even business experience to start a startup that could become the next major success. Though, you do need a strong plan and the drive to see it through.
If you're an Entrepreneur, and you already have the drive, but you might not know how to start building your empire. That's why we are here.
Check out this step-by-step guide to help to turn your big idea into a successful business.
Evaluate yourself
Let's begin with the basic question: Why do you want to start a business? Use this question to control what kind of business you want to begin with. If you want extra bucks, maybe you should start a side hustle. If you want more freedom, maybe it's a great opportunity for you, leave your 9-to-5 job and start something new.
Once you have the idea, start asking yourself even more questions to help you figure out the type of business you should begin with, and if you have what it demands.
What skills do you have?
Where does your passion lie?
Where is your area of expertise?
How much can you afford to pay out, knowing that most businesses fail?
How much capital do you need?
In what way do you want to live your lifestyle?
Are you even ready to be an entrepreneur?
Be brutally honest with your answers. This will create a foundation of everything you does for moving forward, so it's better to know the truth now than later.
Make a business plan
Having an idea is one thing, but having a business plan is another story. Do you have a killer business idea? If so, congratulations! You can proceed to the next section. If not, there are a ton of ways, to begin with, a good idea.
Here are a few points.
Ask yourself what's next – What technology or advancement is coming in this digital era, and how will that change the business landscape? Can you get ahead of the curve?
Fix something that bugs you – People would prefer to have less of a bad thing than more of a good thing. If your business can fix a problem for your clients, they'll thank you for it.
Apply your skills to a completely new field – Many businesses and industries do things in one way because that's the way they've always been done. In those circumstances, a fresh set of eyes from a new perspective can make all the difference.
Also, go out and meet people and ask questions to them, seek advice from other entrepreneurs, research ideas online or use whatever method makes the most sense to you.
Get feedback
Let people interact with your product or service and see what their perspective is on it. A fresh set of eyes can help to point out a problem you might have missed. Plus, these people will become your first brand advocates, especially if you listen to their opinions about the project.
Also, if someone gives negative feedback then the way to help you to get through it is to create a "wall of love," where you can post all of the positive messages you've received. Not only will this wall of love inspire you, but you can use these messages later when you start selling your product or service. Positive reviews online and word-of-mouth testimonials can help to make a big difference.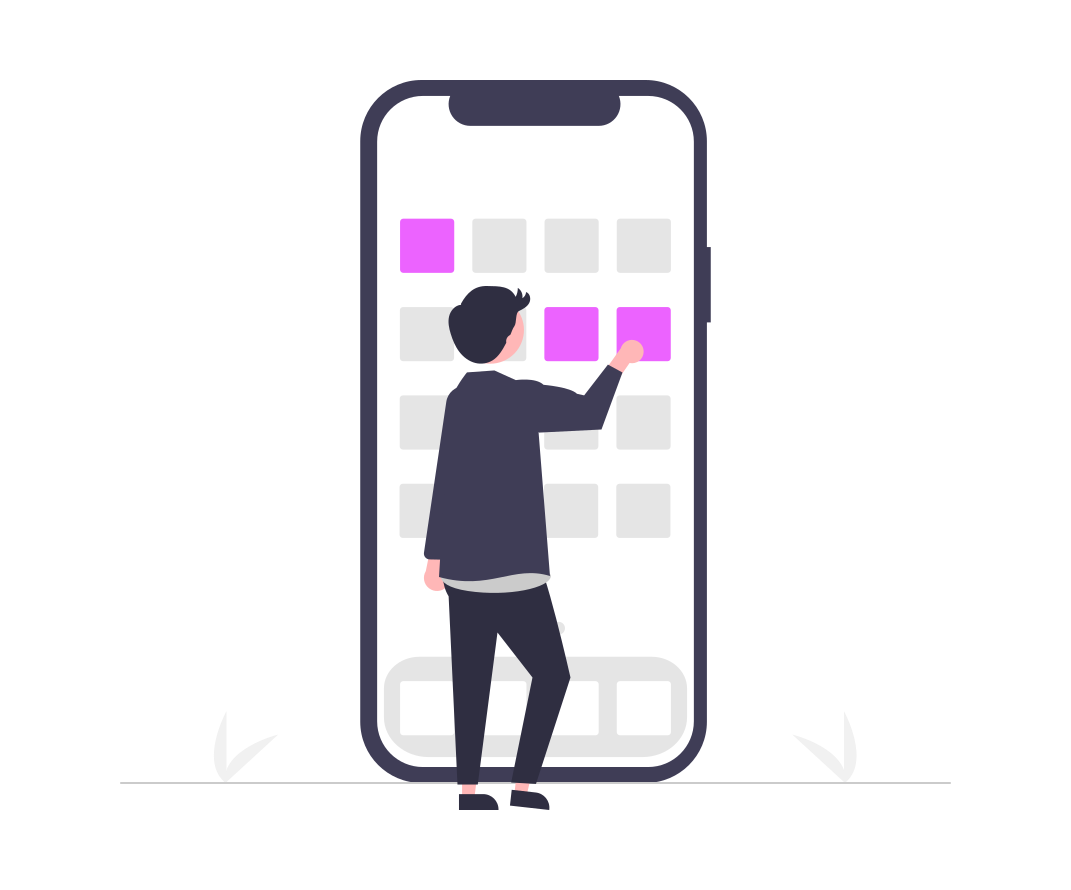 Is your business screaming for technical services?
Get in touch now and bring your business back on track.
Develop your product or service
After all the work you've put into starting your business, it's going to feel awesome to see your idea come to life. But don't forget, it takes a village to create a product. If you want to make an app and you're not an engineer, you will need to reach out to a specialised person. Or if you need to mass-produce an item, you will have to collaborate with a manufacturer.
Start building your team
To scale your business, you are going to need to hand off obligations to others. You need a team.
Whether you need a partner, employee or freelancer, these three points can help you to find a good fit.
State your goals clearly – Make sure everyone understands the vision and their role within that mission at the very beginning.
Follow hiring protocols – When starting the hiring process you need to consider a ton of things, from screening people to asking the right questions and having the proper forms.
Establish a strong company culture – Always keep in mind that you don't need to have Google's crazy office space to instil a positive atmosphere. A great culture is more about respecting and empowering employees through multiple channels, including training and mentorship than it is about decor or ping-pong tables. Office perks can turn out to be more like traps than real benefits.
Grow your business
There are a ton of ways to grow. You could obtain another business, begin with targeting a new market, expand your offerings and more. But, no growth plan will matter if you don't have the two key qualities that all growing companies have in common.
They have a plan to market themselves. They use social media effectively through influencer or paid campaigns. They have an email list and have the experience of how to use it. They understand exactly who they need to target — either online or offline — with their marketing campaigns.
Then, once they have a new customer, they know how to retain them. You've probably heard many people say that the easiest customer to sell to is the one you already have. Your existing customers have already signed up for your email list, added their credit card information to your site and tested what you have to offer. In doing so, they're beginning with a relationship with you and your brand. Help them to feel as good about that relationship as possible.
Conclusion
Start by using these techniques, which include investing in your customer service and getting personal, but realize your work will never be done. You'll constantly be doing work hard for these customers in the marketplace, and you can never simply rest on your laurels. Continue with researching the market, hiring good people and making a superior product and you'll be on your way to building the empire you always dreamed about.
For more information, get in touch with the Kuroit team today.